Innovative Online Safety & Digital Literacy Tool
Y1-6 | Interactive lessons | Lesson plans | Resources | Teacher notes | Assessment
See how we are aligned to the curriculum
Designed by educators for children to thrive online
Aligned with online safety, PSHE, RSE and UKCIS curricula
Teaches pupils how to navigate the digital world
Focuses on digital relationships and the importance of empathy
Develops media literacy and digital communication skills
Media Literacy Lessons
Natterhub lessons are aligned with online content for PSHE, RSE, and UKCIS Education for a Connected World making teaching the curriculum simpler for you, wherever in the world you are.
Natterhub can be used individually or in groups on tablets, laptops and desktops.
Online Safety
Natterhub weaves safe screen use and behaviour throughout the curriculum, embracing the importance of online empathy as a crucial part of digital communication and vital learning for pupils.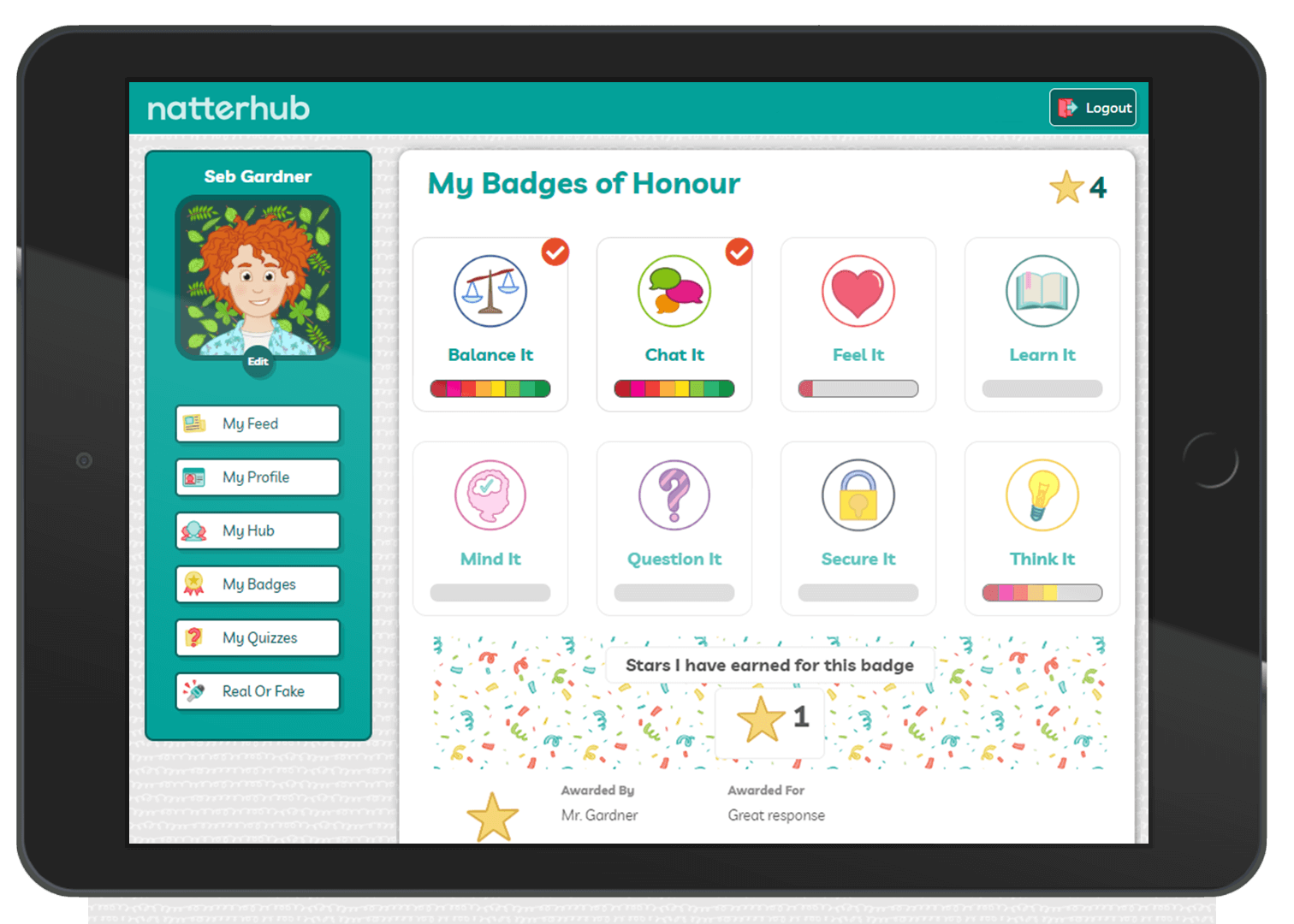 Digital Intelligence
Natterhub is a cohesive, innovative framework for pupils to showcase work and share learning.
Set an example for your pupils with positive use of social media in school and develop media literacy on a fun, engaging platform. Natterhub isn't just about lessons, it includes features such as creating an avatar, completing quizzes and earning badges.