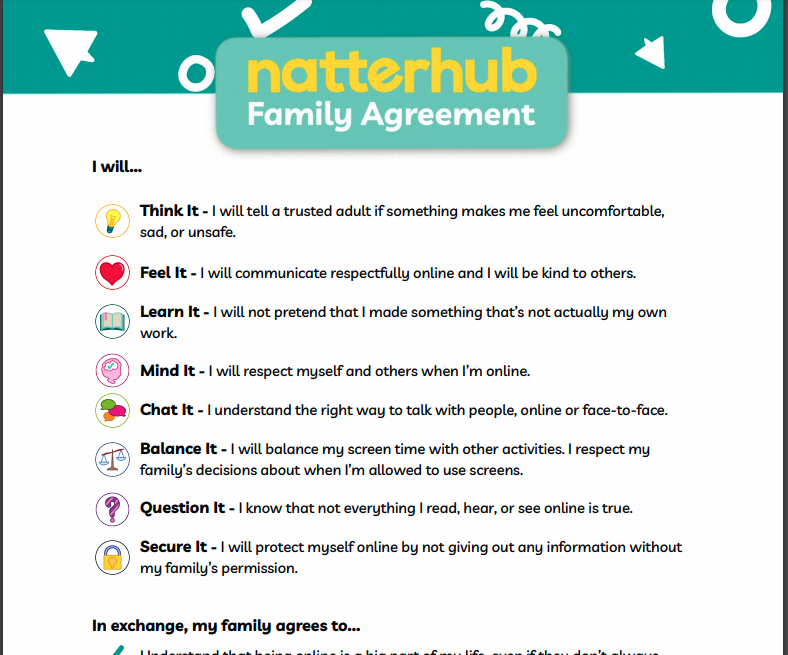 Family Agreement Resources
Every child who creates a Natterhub profile first has to sign the Child Agreement - a contract stating that they will follow some simple rules and be kind, safe and savvy internet users.
For any parents who are worried about their child's screen habits at home, we recommend using our Family Agreement. With it, you and your child can agree to a set of common rules for safe, healthy screen use.
This document includes two versions of the Family Agreement: a simple version for Key Stage 1 children, and a more complex version for Key Stage 2.