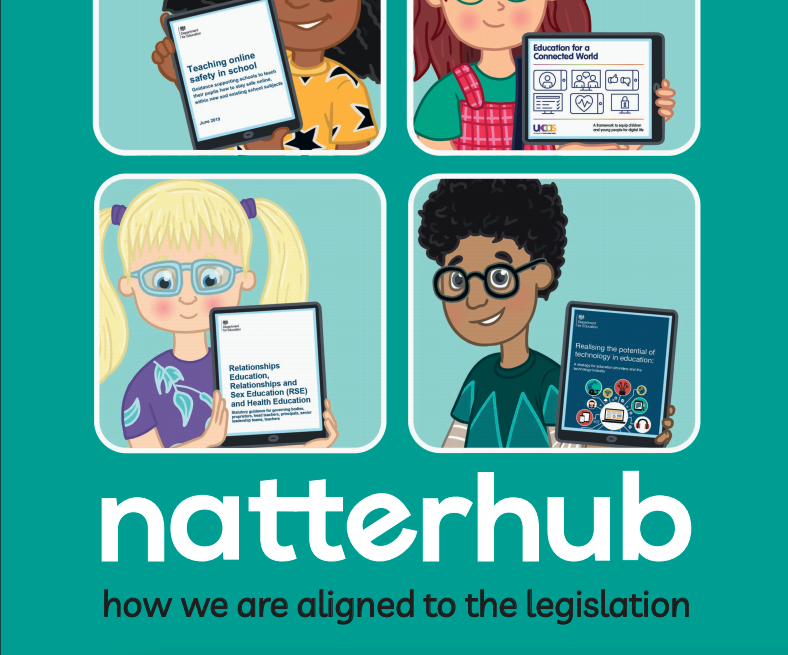 Natterhub Alignment Document
Natterhub has been designed to meet the requirements of the new compulsory RSHE curriculum, which puts a much greater emphasis on online safety, digital literacy and the importance of both online and offline relationships.
Our alignment document looks at recommendations made by the Department for Education, the UK Council for Internet Safety (UKCIS) and the Information Commissioner's Office (ICO) and provides evidence of how Natterhub has been designed with those recommendations in mind.
Our blog includes more information on the new RSHE curriculum, and how Natterhub can ensure your school is ready to teach it.